We offer all of our customers the highest speeds of ADSL and fibre optic for Internet connectivity availablity in their area at a competitive tare, and more often than not, it is unrestricted with a single static IP address included for free. Once you contact us with the line number and postcode of the location you need Internet connectivity to, we will give you real world speeds, not just a vague 'up to' speed like almost every other Internet Provider. You can also check if your BT exchange and cabinet have been upgraded to fibre optic.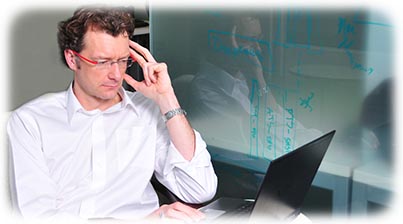 A single static IP address on the Internet connection allows many possiblities and offers greater flexibility compared to a 'normal' dynamically assigned IP address. A dynamically assigned IP address changes every time your router is restarted. As a static IP, as the name suggests, does not change when your router needs to be restarted, it is possible to have hosted services running on that line. Alternatively you may wish to use a Virtual Private Network (VPN) which connects multiple offices together to make one unified network which is encrypted for enhanced security.

Connecting the IT infrastructure of multiple offices together makes your organisation much smoother by enabling the shared resources from each of those sites. Servers, printers, scanners, documents and even accounts packages can be shared.
Having a static IP and a VPN enables users to dial into their work computers from their home computers or remote locations, from almost any device that is Internet enabled. This means that if your staff are unable to come to your office locations due to adverse weather conditions, or are employed to work from home, or are always out and about, they can still have access to everything they would as if they are in the office. What's more, it'll all be encrypted and behind a firewall for security and peace of mind.